"I was procrastinating on getting my website up and running due to all of the technical integrations needed to make it happen. I got G-suite and registered my domain on GoDaddy, but that was about it for a long time. I couldn't muster the courage or the knowledge and time it took to research the next steps. Patrick helped me recognize the basic tools and resources that I would need to get a proper website up, which included getting a green web host server and then integrating Convertkit and WordPress to my actual domain. He helped me with patience and made the process more fun than if I were to tackle it on my own. I'd highly recommend Patrick to help you start building your online business using tech systems!"
"Patrick has an incredible knack for bringing heart-centered entrepreneurs together from all over the world. In the time I've know him, he's connect me with so many incredible friends that I've had the opportunity to collaborate with to enrich my personal development journey in ways I never thought possible. The community he's built has been contributing to the rapid growth of my brand and how I show up in the world. If you are looking to compliment your business growth with highly actionable strategies that is also spiritually aligned with your life's mission, Patrick is the guiding light you should follow"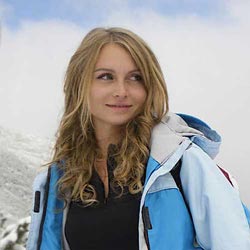 "I highly recommend Patrick! He has a wealth of experience that spans technology, social media and business building. He has enthusiasm and insights that can actually push the needle to get real results."
"I attended a few online workshops of his and the quality of the content shared by him is priceless. I would recommend him to any entrepreneurs out there that need guidance, advice, insight and inspiration. He will help you break free from your limiting beliefs. Thank you, thank you!"
"I've worked with Patrick Farrell on a number of occasions, with nearly all of them involving him as organizer, whether it be in-person breathwork groups, in-person entrepreneur meet-ups, online workshops, or online masterminds. In every case, he brings a dedication to helping others, especially those forming their own heart-centered businesses, find community and help lift each other up. If you're looking to take one of his challenges or offerings, I highly recommend you do. He'll always bring you practical suggestions mixed with emotional and spiritual solutions."
"Patrick is passionate about personal development and dedicated to helping others grow. He loves bringing people together to create communities based on collaboration, encouragement and mutual support. Patrick's own transformation and the energy he puts into the things he cares about are inspiring and motivating to those around him. Working with him you get a lot of value from his knowledge but most importantly Patrick's contagious passion that will help you keep going when your challenges will feel hard."